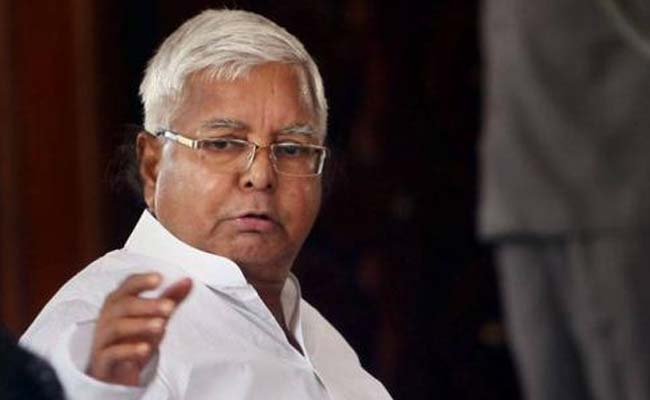 Assets worth Rs 6 crore of Lalu Yadav and his family were seized by a central probe agency on Monday in an alleged corruption case.
Lalu Yadav and Rabri Devi, both former Chief Ministers, and some of their children, including Bihar Deputy Chief Minister Tejashwi Yadav, are being investigated in what is known as the Bihar land-for-jobs scam.
The assets were seized by the Enforcement Directorate, the central agency which investigates financial crimes. The number of assets and their exact value was not known immediately.
Mr Yadav and his family members are accused of buying land dirt-cheap in exchange for jobs during his stint as Union Railway Minister from 2004 to 2009.
Earlier, the CBI, which is also investigating the case, filed the first charge sheet in the case in October last year. On July 3, the central agency filed the second charge sheet in the case, but first in which Tejashwi Yadav has been named as an accused.
The agency had registered the case on May 18, 2022 against Lalu Prasad and 15 others.
The accused have been charged under Indian Penal Code sections related to criminal conspiracy, cheating and others in addition to provisions of the Prevention of Corruption Act.